A Cook County man is facing several felony charges after authorities say he led police on a high speed chase through the western suburbs last month.
Calumet City resident Chevelle Carter, 31, is charged with aggravated fleeing and eluding and attempting to elude a peace officer, according to a statement from the DuPage County state's attorney's office. He was ordered held on a $75,000 bond in court on Tuesday, prosecutors said.
About 7:24 p.m. on July 29, an officer patrolling the parking lot at Oak Brook Mall noticed three people repeatedly getting in an out of a vehicle and entering the mall, according to prosecutors.
Around the same time, Oak Brook police received a call about multiple people who were acting suspiciously with credit cards that were being denied, prosecutors said.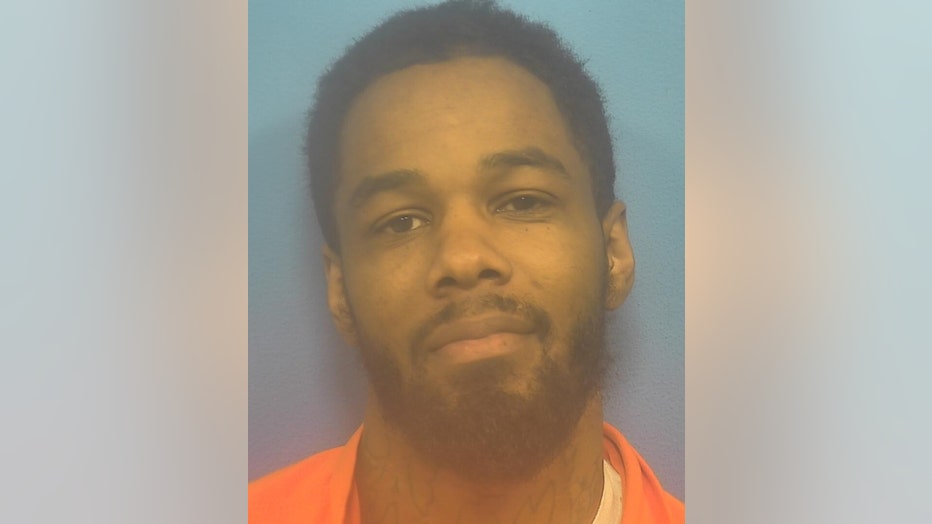 Chevelle Carter (DuPage County States Attorney)
The officer attempted to approach the vehicle after it picked up two people near Macy's, but it sped away, striking a parked vehicle as it weaved through the parking lot, causing a minor injury to the car's occupant.
The vehicle, allegedly driven by Carter, left the mall's parking lot and turned onto 22nd Street where it hit speeds of approximately 100 mph before it blew through a traffic light at York Road.
Carter's vehicle then accelerated back to speeds around 100 mph before heading east on Roosevelt Road, prosecutors said. As the car approached the Interstate 290 ramp, it ran over police spike strips and came to a stop.
Carter along with two other occupants fled the vehicle on foot, but Carter was arrested a short time later.
Three loaded 9mm handguns were recovered from Carter's vehicle, including two Glocks and a Smith and Wesson, which was reported stolen out of Indiana, according to prosecutors. They have been sent to the DuPage County Crime Lab for analysis.
Investigators also discovered Carter had a fugitive warrant out of Lake County, Indiana for a probation violation on vehicle theft charges.
"What I find extremely troubling about this recent epidemic of people fleeing from the police is that we had two cases this past weekend involving a defendant allegedly fleeing from police that caused injury to an innocent person," DuPage County State's Attorney Robert Berlin said. "We are all very thankful that the injury sustained by the innocent man in the parked car does not appear to be serious."
Carter is scheduled to appear in court again on Aug. 28 for arraignment.
Anyone with information are urged to contact Oak Brook police at 630-368-8750.
Source : FOX 23