Obelix, Boonie's and Kyoten Next Door are among those honored by the guide.
The Michelin Guide has just announced eight additions to its list of recommended Chicago restaurants.
The revered guide—considered by many to be the most prestigious authority on dining—has given several new spots a "recommended" status, bringing the total number of featured restaurants in the Windy City up to 166. Michelin uses anonymous inspectors to evaluate a restaurant's quality, and annually awards one-to-three coveted stars to the best of the best, as well as a Bib Gourmand designation to places that are a good value. The recipients of those honors will be revealed on November 7 during a ceremony in New York.
While we wait to see who joins the group of Michelin-starred restaurants in Chicago, take a look at the latest entries to the overall guide and what the critics had to say.
Atelier
"In full view of the dining room, Chef Christian Hunter and his team chart new waters, ever determined to make their own mark on this intimate space. Working quietly and seamlessly, the kitchen delivers a carefully calibrated tasting menu supported by nearby farms and packed with flavor and originality."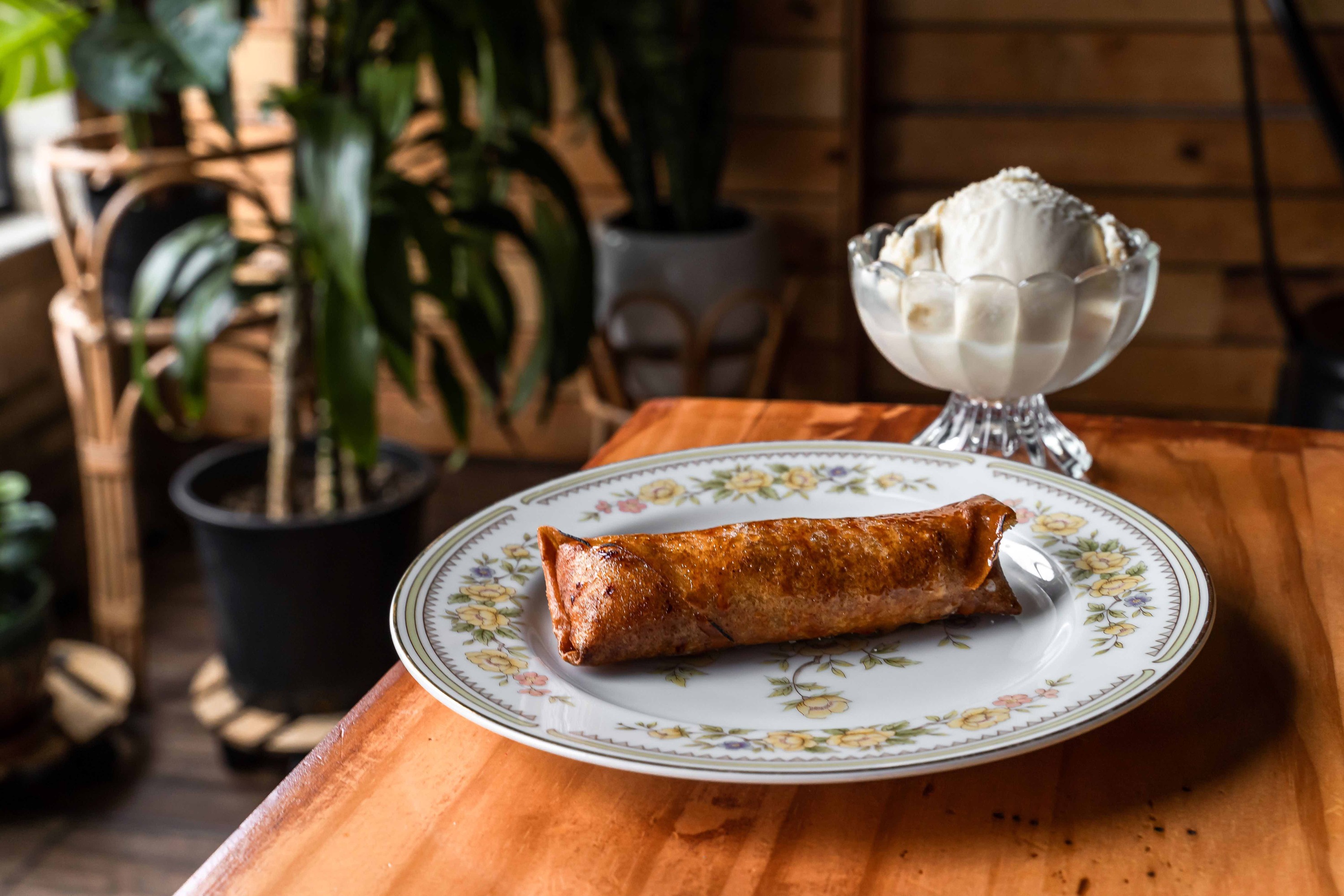 "Pork, in fact, is all over this small menu, arriving as crispy belly or marinated with herbs and spices or presented as sausage. Tender filets of steelhead trout swimming in a burnt tomato and tamarind broth offer a delicate reprieve from the meat. Dessert is a must: A creamy plantain comes wrapped as a spring roll, dusted in brown sugar and deep fried. It's as close as you'll ever get to a handheld crème brûlée."
"This is an honest restaurant with unfussy, no-nonsense cooking where the plates are warm, the seasoning is spot-on and the flavors are clear. No tweezers, no fancy wine glasses, no military-grade kitchen brigade— just good eats, found in a plate of tender runner beans with garlic confit or a smooth scoop of duck liver mousse paired with just-warmed country bread."
GG's Chicken Shop
"Bright and contemporary, this utterly charming spot from Chef Lee Wolen is named for his mother. It's casual, an order-at-the-counter-style spot, and as the name suggests, it's all about chicken. Rotisserie chicken is available by the quarter, half or whole, along with chicken sandwiches (fried and rotisserie) and sides like creamy broccoli slaw with golden raisins and crunchy almonds or chicken drippings smashed potatoes that will have you hoarding your portion."
Itoko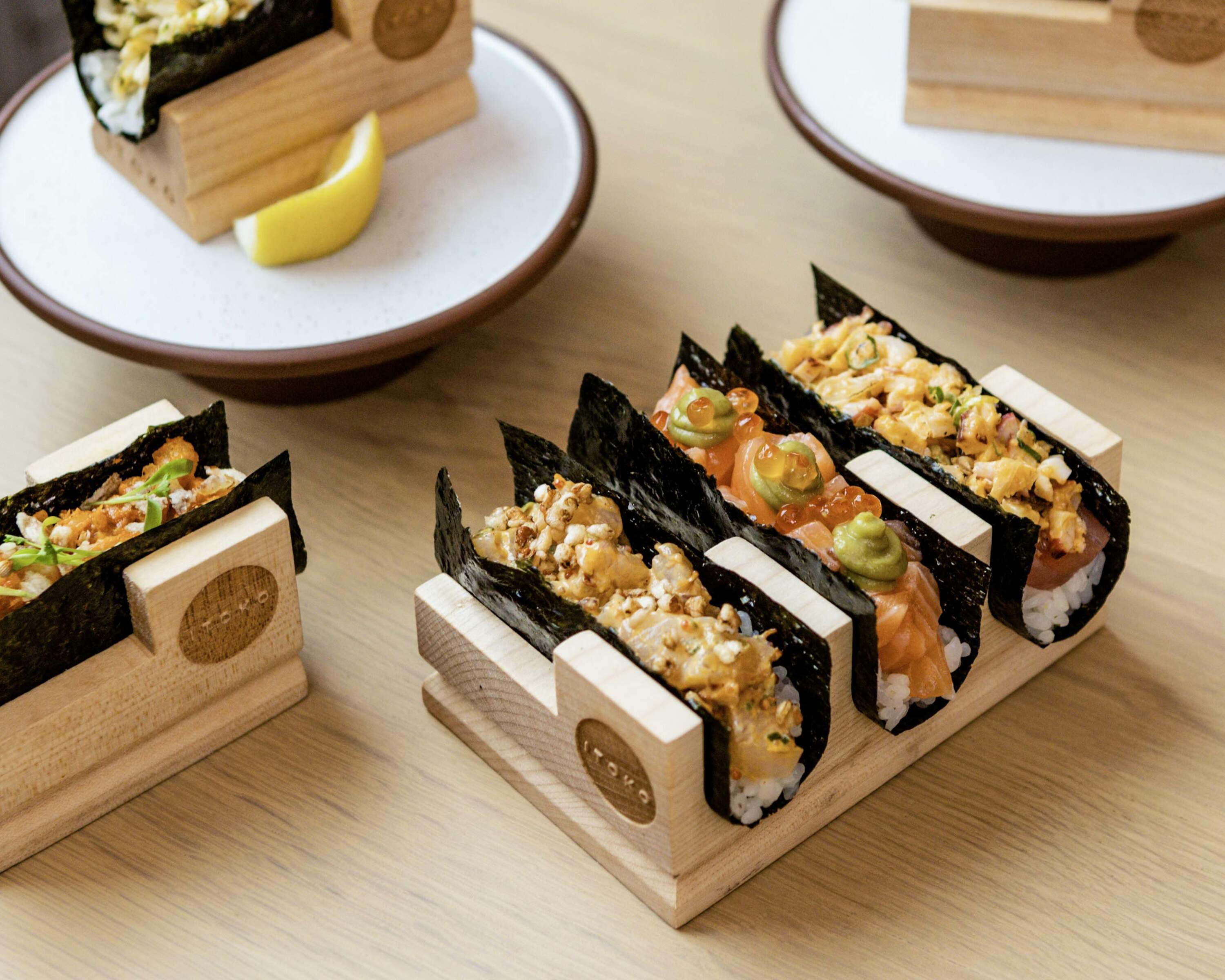 "From hot and cold appetizers to handrolls, sushi and robata, the items display creative combinations with skilled execution. Start with a tom yum hand roll with sweet diced shrimp tossed in a fiery tom yum sauce or the seared mackerel, then opt for the decadent gyoza or the "slider" skewer with beef tsukune wrapped in bao buns and finished with a line of tangy miso mustard."
Kyoten Next Door
"The cost is reasonable when you consider the expense of twice-weekly shipments from Japan and the length of the meal. Cut large, scored deep, sauced readily, and then pressed onto generous mounds of rice, the fish make for hearty pieces. Fun quirks include avocado wrapped inside a tuna handroll or an entire Japanese scallop set on an equally-large bed of rice."
Yao Yao
"Yao Yao pickled fish is the signature dish here, and it comes in three sizes (extra-large feeds up to six people!). Fiery and potent, this plate delivers a one-two punch with a funky seafood quality and the sharp tang of sour greens. Choose the "two flavored pickled" for a taste of Yao Yao pickled fish and boiled beef in a spicy Szechuan sauce."
"French bistros are hardly known for restraint, but this River North arrival takes lavishness to another level entirely. On a quiet corner, duck and foie gras run up and down a menu that draws on hearty French classics spanning from pâté en croûte to steak frites to squab pithiviers. Far from rote, everything is made in-house and executed with refreshing clarity."
Source : Time Out