Joe Biden has been issued a major warning as "signs of weakness" emerge in the American economy.
Larry Kudlow, who served as Director of the National Economic Council under Donald Trump, made a serious of observations after the 46th President celebrated the current fiscal situation in the US.
Biden, 80, addressed several key areas, including job creation and federal debt.
In an update about jobs, the Commander-in-Chief said earlier this week: "This morning we learned the economy created 336,000 jobs in September alone.
"That means since I've taken office, we've created 13.9 million new jobs.
"We have the highest share of working-age Americans in the workforce in 20 years. It's no accident. It's Bidenomics.
"We're growing the economy from the middle out, bottom up, not the top down.
"Bidenomics is leading the surge in unionized workers exercising their collective bargaining rights."
However, Kudlow claimed full-time workers fell by 22,000 and it is only a boost of around 151,000 part-time workers who have offset the drop.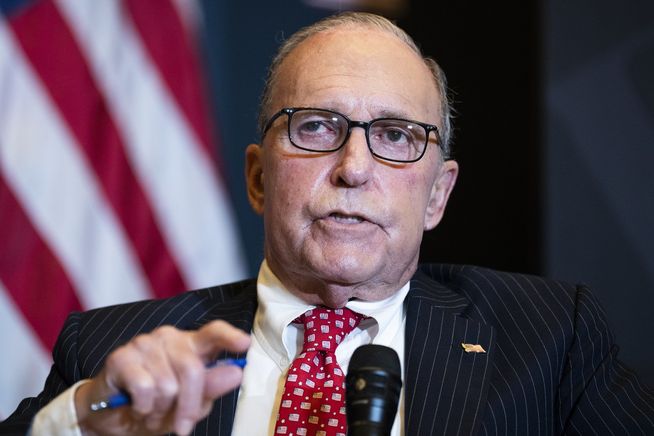 An additional 123,000 people are holding multiple jobs as the cost-of-living crisis continues to cripple workers.
He wrote for Fox News: "These are signs of weakness, which is undoubtedly why the stock market actually rallied today, and fears of a Fed rate hike actually eased.
"Another point – the single biggest job increase category was government jobs, not private jobs.
"Another point to be made… over the past year or more, the biggest gain in the employment-to-population ratio comes from people 65 and over, not prime-age workers."
Despite the Consumer Price Index recently showing a decrease from recent highs, Kudlow suggested inflation remains a major problem.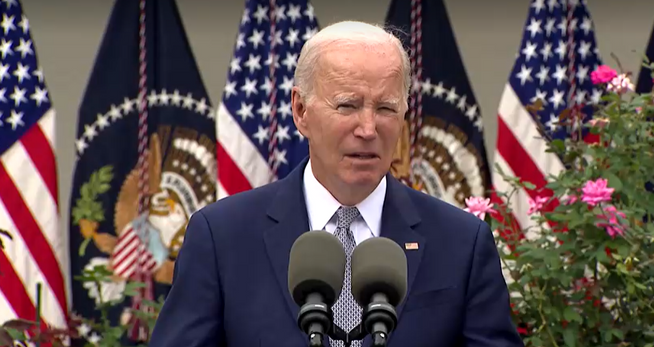 He claimed: "[The] Achilles heel of the Biden administration of the past nearly 3 years [is that] prices have gone up faster than wages."
Kudlow was even more scathing about Biden's comments on the federal debt.
The 46th President argued $1.7trillion (£1.39trillion) had been cut over the first two years following tax hikes on big corporations.
Addressing Biden's point, Kudlow said: "This here is pure malarkey. This is malarkey about corporate taxes, and malarkey-squared about budget surpluses.
"The guy is incapable of telling the truth about the economy. Fiscal year 2023 will see a budget deficit of $2trillion (£1.64trillion) or more.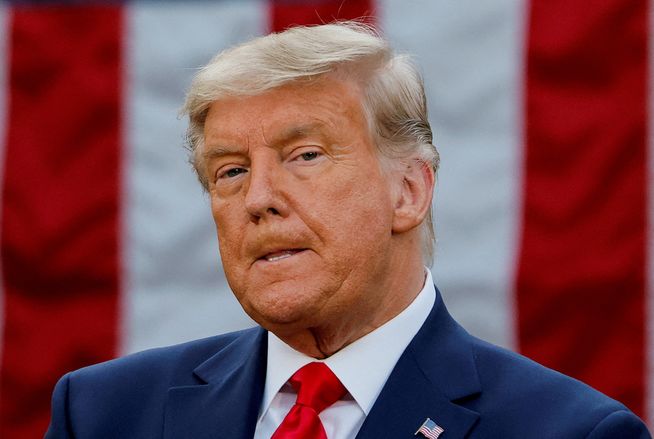 "Mr Biden is a bottomless Pinocchio. He is incapable of telling the truth. There ought to be a law about that. That's my riff."
A recent opinion poll revealed disapproval of Biden's economic policies is reaching new highs amid soaring interest rates, gas prices and student loan payments.
The IBD/TIPP survey showed 36 per cent of Americans approve but a staggering 54 per cent disapproval.
Biden's -18 point net approval is a 10-point drop on the figure recorded last month.
A separate poll conducted by Marquette found Americans believe Trump would handle the economy, inflation and job creation better than Biden.
The pair could face-off yet again in the 2024 US Presidential Election, with both men miles ahead of their rivals in their respective primary races.
Source : GB News