The U.S. needs more than an advanced chip factory. It's going to need a whole ecosystem.
In the competitive world of semiconductor manufacturing, Taiwan's chip makers shine brightly in a complex ecosystem that weaves together skilled labor and strong networks of small- and medium-sized enterprises (SMEs) that enable the "Silicon Island" to punch above its weight.
In the summer of 2023, I worked at Taiwan Semiconductor Manufacturing Co (台積電 táijīdiàn) and witnessed firsthand the chip giant's synergistic interplay with its contract suppliers, without whom TSMC could not be the main supplier of chips that power the iPhone on which you might now be reading these words.
As an American, departing Taiwan, I left inspired and deep in thought over what it would take for the United States to replicate so successful a homegrown chips business — the very business the Biden administration says America must have to compete globally as China's chips business grows.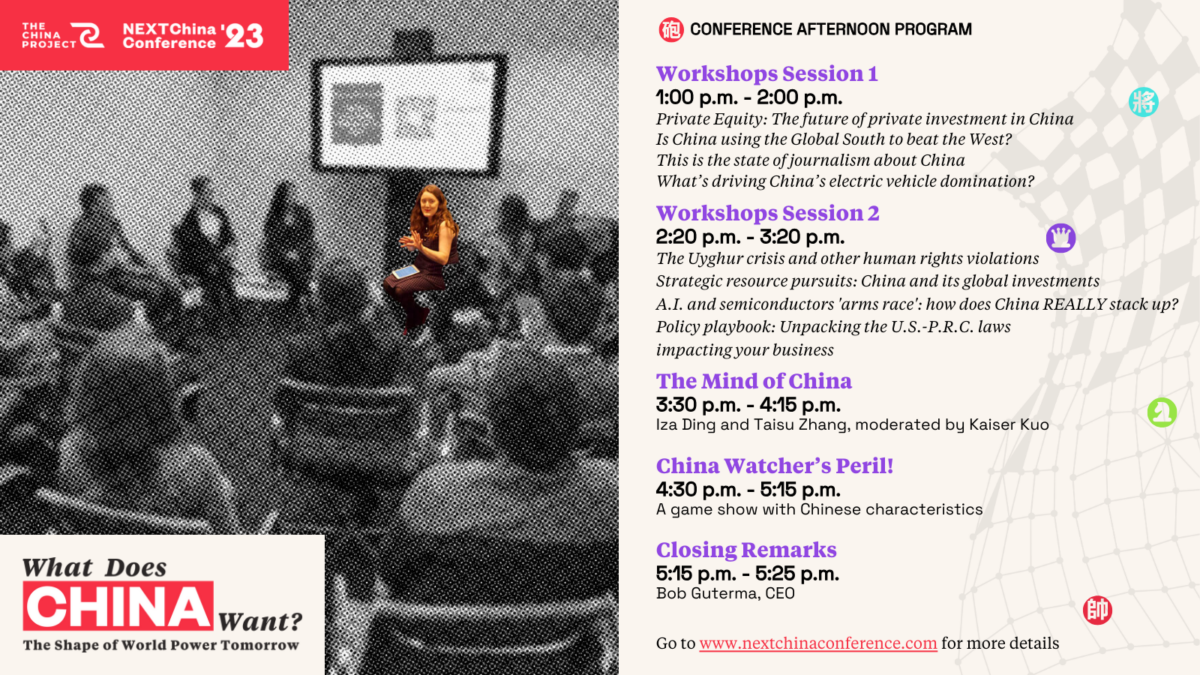 It takes an ecosystem
Taiwan's semiconductor sector, led by firms such as TSMC, is bolstered by a network of over 1,200 vigorous and capable primary vendors (and a multitude of their smaller suppliers) that play a crucial role in maintaining Taiwan's economic stability. Exports in 2021, smack in the middle of the COVID-19 pandemic, grew 25%.
Taiwan's chip ecosystem is much like Germany's Mittelstand model — wherein SMEs, in order to maintain global competitiveness, form strategic, local partnerships to drive technological advancements. Hermann Simon, author of Hidden Champions and a former visiting professor at the Massachusetts Institute of Technology, points out that Mittelstand SMEs often are challenged with economies of scale. These "hidden champions" overcome their smaller size by leveraging specialized products across vast global markets. Global marketing and sales ensure the SMEs' adequate reach so they can cover the cost of research and development while maintaining competitive pricing.
Similarly, Taiwan's SMEs help larger Taiwanese semiconductor firms by supplying them with services and component parts that help the likes of TSMC save money, thus creating a valuable, specialized, and well-trained supply chain ecosystem.
TSMC participates in a Mittelstand-like framework, collaborating with SME suppliers such as Taiwan Specialty Chemicals Corp and facility construction experts United Integrated Services — just two of many Taiwanese companies that share their capabilities to enable partners large and small to foster an ecosystem that underpins the whole of Taiwan's chip sector. While TSMC collaborates with a host of SME suppliers, it also encourages a competitive environment amongst them, pushing them always to improve and vie for orders based on cost and quality, fostering innovation and efficiency in the process.
The U.S. chipmaking sector, with its rich history of innovation, stands at a critical juncture, facing strong competition from the speedy rise of government-backed chipmakers in China.
To energize America's own chipmaking sector, U.S. companies and lawmakers should consider the approach taken by Taiwan, one of collaborative competition. This approach not only aligns with American competitive corporate spirit but also guards against atrophy in the sector.
Elizabeth Reynolds of the National Economic Council highlights the need for over 100,000 new U.S. semiconductor manufacturing workers by 2030 — a target that demands structural changes in talent acquisition and assistance to SMEs.
To build a strong U.S. semiconductor sector that rhymes with Taiwan's and echoes Germany's, American companies and lawmakers must do more than observe these models: They must strategically integrate their crucial dynamics.
The South Koreans are doing it. Samsung, the semiconductor titan, is sowing seeds in the U.S., in partnership with the University of Texas at Austin. By fueling research, extending scholarships, and upgrading labs, Samsung Austin Semiconductor aims to amplify the grassroots talent pipeline vital to Central Texas's emerging semiconductor industry.
Culture and work ethic challenges in Arizona
In a parallel stride, TSMC and Intel are channeling substantial investments to solidify the semiconductor infrastructure in Arizona through collaborations with Arizona State University. TSMC's $40 billion semiconductor fabrication plant, now under construction outside Phoenix, surely will benefit, but for the U.S. to achieve a chips ecosystem fully as bright as Taiwan's remains a formidable challenge.
"The difference between the U.S and Taiwan is that, in Taiwan, TSMC is probably one of the most desirable employers there," Burn Lin (林本堅 Lín Běnjiān), former vice president at TSMC and elected member of the National Academy of Engineering, said at a talk at the Harvard Ash Center for Governance and Innovation in September. "We're supposed to be able to grab all the best students in Taiwan, but it's different if you put a TSMC plant in Phoenix or in Washington. The competition for talent is even more severe."
Closing the talent gap goes beyond global chip companies partnering with U.S. universities. Growing talent demands a holistic strategy that merges specialized research and training while also encouraging a spirit of sharing between academia and industry.
Taiwanese SME managers, used to a Mandarin-speaking workforce and an island economy deeply linked to the semiconductor industry, harbor concerns about compatibility with U.S. workers. A potential misalignment between re-skilled American workers and the Ph.D.-level demands of chip manufacturing, coupled with concerns about differing work ethics, adds layers of hesitancy among Taiwanese SMEs considering expansion in the U.S.
While America and Taiwan size each other up in the chipmaking space, Japanese lawmakers and industry leaders are absorbing lessons from Taiwan, integrating SME ecosystems into their supply chain development, according to Kazumi Nishikawa, principal director of the Commerce and Information Policy Bureau in Japan.
If the U.S. aims to build more than a lone semiconductor manufacturing hub such as the TSMC plant in Arizona, and, in fact, hopes to create a robust, innovative ecosystem rivaling all of Taiwan's, American lawmakers must craft policies that spur SME growth, foster innovation, and retain talent.
Visa problems and the talent shortage
Addressing the American chip sector's labor shortage, especially in the rush to attract highly specialized R&D professionals, requires more than the foundational steps of President Biden's $280 billion CHIPS Act of August 2022.
Urgently needed is an expansion of the U.S. H1B visa allocations to welcome more international semiconductor experts to America amidst the labor shortage to teach local workers cutting-edge practices for the creation of a robust American supply chain ecosystem filled with SMEs, both international and domestic.
Washington should implement federal initiatives to synchronize academia and industry through joint research and specialized workforce training, additionally launching targeted tax incentives and subsidies to enhance the growth and global competitiveness of U.S. semiconductor SMEs.
Inspired by the successful SME models of Taiwan and Germany, this approach must be adopted swiftly and strategically to ensure the U.S. can leverage its renowned educational system to keep both domestic and international talent within its borders, thus fortifying all critical technology sectors.
In the global semiconductor arena, Taiwan's success serves as a striking testament to what can be achieved with a finely tuned ecosystem. American chipmaking strategy must move beyond mere observation to decisive action — shaping policies, nurturing talent, and forging partnerships. These moves would go beyond mere tech progress. They would solidify America's standing in the global semiconductor race, ensuring a future of continued innovation through collaborative competition.
Source : The China Project